What to do when you are not allowed to show the beer you have to advertise.
In Sweden beer and alcohol is only available at the government controlled "Systembolaget" at prices strictly controlled by the monopoly. Also known among Swedes as "The System".

Even though thousands of Swedes legally buy cheap beer at BorderShop on the border between Denmark and Germany, you are not allowed to advertise beer in Sweden.

However there are no laws against yellow posters.
So we made a short one.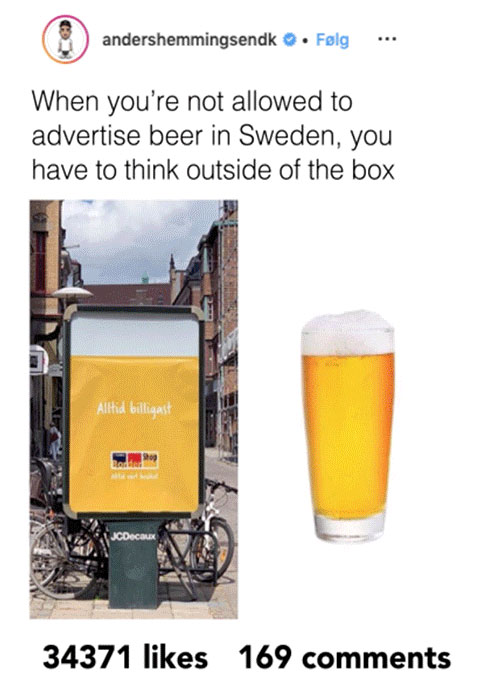 The poster also made its way to Denmark. Popular Danish IG'er Anders Hemmingsen picked up the campaign.

His followers started tagging their Swedish friends, resulting in even further reach.